When it comes to getting a present for boys, the options are expansive. However, it may prove difficult if the child in question is the kind that 'has it all'. In such cases, the best gift ideas are not fancy or popular, but those that will peak a unique level of interest in them. And not only are these options fun, but they also help your boy learn important life skills, boost social activity, and encourage positive interaction with other children.
From toys to camping kits, robots to race cars, these gift ideas are a sure option for keeping that keen-eyed bundle of joy beaming with enthusiasm.
Top Gift Ideas for a 6-Year Old Boy

This impressive robot building toy gives your child tons of mini building bricks to create three unique structures at will. All figures posses 360 degrees free movement, and in addition to the amazing robot he can build, your boy also gets an action-packed colouring poster of the amazing Garantron robot free of charge! 

Your boy might have everything, but I bet he does not have a pair of glowing gloves. These gloves are comfy to the hands, as they are made of breathable cotton-polyester, with nylon lining. And they keep your child in awe, as the lights come in 3 modes, and five colours to give a dazzling effect at any hangout. Age Range- 3+

Your 6-year old will have massive fun with his sibling or friend when he communicates with them through this amazing toy gadget. Not only does it come with a backlit LCD and flashlight, but also features a 2-way radio transmission range of 3 miles (ca. 5 km), and comes with eight channels! Age Range- 3+

LEGO toys are never out of style, and this one comes with 58 LEGO elements, allowing your child to make up to 11 different machines. These machines can punch, cruise, twirl and move in exciting ways, as they include elements such as a boxing robot, a catapult, a whirling fan, a mobile ghost car, and even a gravity-drop coaster! Age Range- 4+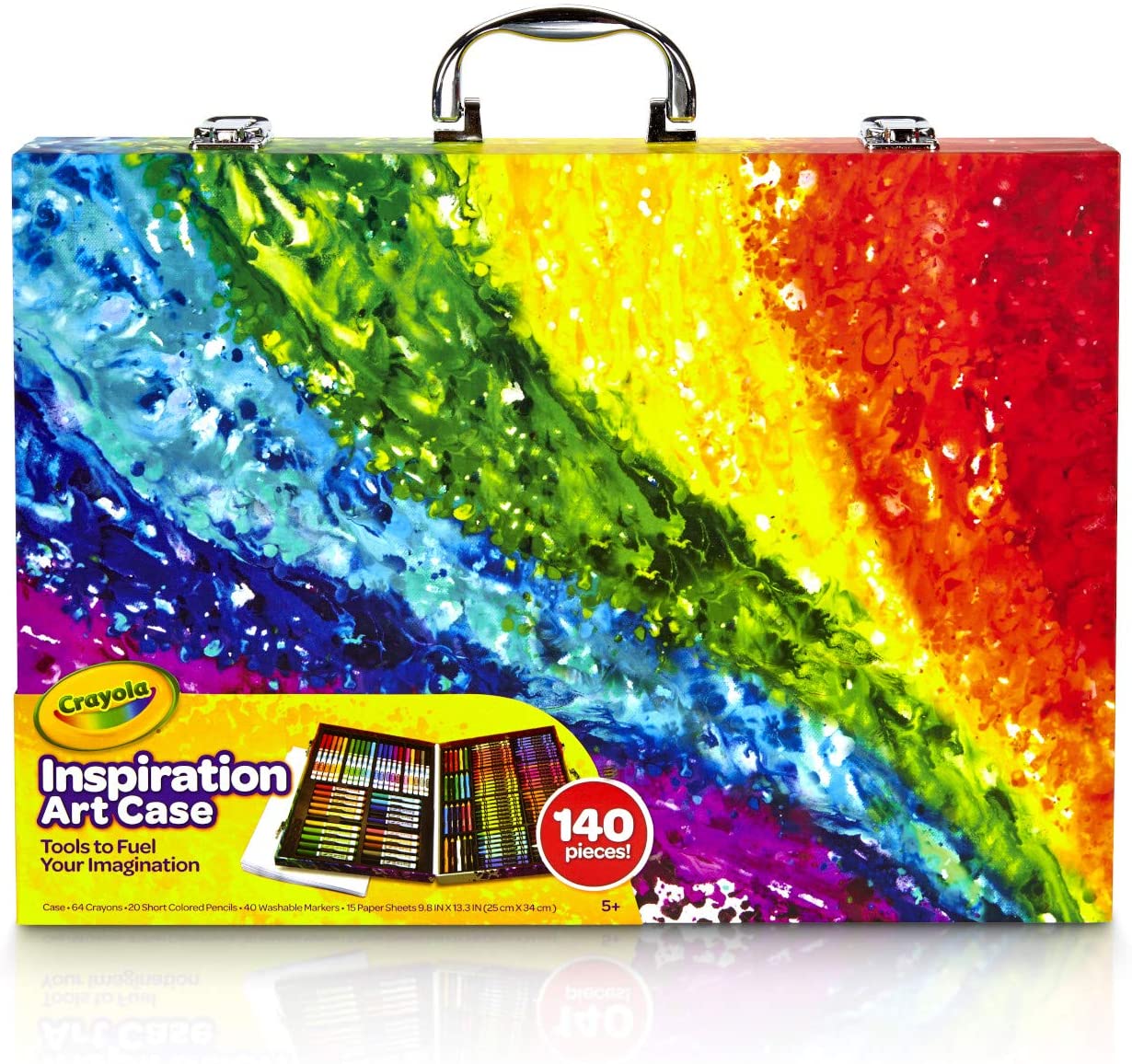 This unique and impressive gift option gives your little Picasso the flexibility he needs to develop his skills and talent. Its awe-inspiring stash includes 64 crayons, 32 sheets of paper, 22 short-colour pencils, 20 pip-squeak markers and 20 super tips; all enclosed in a stunningly designed carrying case. Age Range- 5+

With this fun-filled book, your child will have the best playdates, sleepovers and hangouts with friends. Watch him choose from a wide array of silly scenarios, hilarious situations, and challenging choices, with fun illustrations that will surely catch his full attention. Even parents get to have a good time with wacky games. Age Range- 6+

This kit allows your child to get the simple dynamics of creating sturdy constructions by allowing him to make his private fort's frames. The colourful pieces include 27 connecting joints and 45 rods, and his attention will be fully grasped by the numerous design options he stands to create from the structure. Age Range- 5+

This dinosaur LED light displays a special Jurassic reptile in beautiful illumination mode. You get options from the herbivorous Triceratops or Brontosaurus to the titanic Tyrannosaurus Rex! And the image is projected in 16 different colours that change constantly, as well as eight different display modes, in pure 3D format.AgeRange- 3+

This impressive STEM toy teaches your child the fundamentals of coding, through simple, fun tasks and obstacle course objectives. The best part about it is it's completely phone or tablet free; instead, it uses 77 coding pieces which include the bot wit detachable arms, 40 coding cards, 27 building pieces, six double-sided cards, cones, flags, cubes, two balls, a goal, a challenge guide.

Even a child who has everything will be taken aback by this gift idea, and it is a great way to introduce your 6-year-old boy into the tech world. The design is durable, with splash-proof, and includes 55 digital and analogue customizable watch faces for him to choose from. A photo feature is also included, with two cameras, so your child can take pictures with family and friends. Age Range- 4+

If your boy happens to be a sucker for anything science, then this gift idea will be loved by him. With its 32-page colour lab book, your child can experience a full, non-stop fun experience with up to 20 experiment ideas. The kit also includes 3 test tubes with a rack, Petri dish, pipettes, magnifying glass, goggles, spinner, bouncy ball crystals, mould and slime. Age Range- 6+

Monster trucks are an all-time favourite, and this one is an interesting selection to consider. The battery pack allows up to 30 minutes of non-stop, remote-controlled driving of this bad boy, and the tires operate at a 4-wheel drive level. However, the sweetest thing about this monster truck comes with two driving modes; off-road, rugged paths, and on-road, for the smoother surfaces. Age Range- 6+

Give him his first experience of the footage-capturing lifestyle with this gift idea. This digital camera features a 24-inch HD screen, with a resolution of 1080P at 5.0 megapixels, and six continuous shooting speeds. He can shoot in manual or scene mode, recharge the battery, and save the video clips on a 32 GB micro SD memory card. Age Range- 3+

It stands to reason that a 6-year-old boy who has everything already owns a Nerf gun, which makes this idea so appealing. With this tactical vest, he gets to enjoy the full Nerf battle experience, as he can move around with more ammo and supplies. The vest is compatible with the N-Strike Elite Series and comes with refill bullets, reload clips, face masks, wrist bands, and glasses. Age Range- 6+

A classic and evergreen gift idea for boys, the Hot Wheel collection, is never turned down. The collection includes a set of 20 intricately designed mini toy cars, made to look precisely like their real-life counterparts. These mini-cars are not just fun to play with on tracks and racecourses, but also look great displayed on shelves and bed heads as well. Age Range- 4+

Your 6-year-old might already own roller skates, but he will surely go bonkers when he sees this one. This pair of colourful skating boots feature LED lights in their transparent wheels that display an array of colours as your child cut down the asphalt lanes. The boots are also comfortable and adjustable so that you can use them for a long time. Age Range- 6+

This gift idea is perfect for 6-year old boys who love the MCU and is a great way to introduce them to the pop culture. Plus, with the craze of 'Into the SpiderVerse' still rocking the cinemas and film fandom, this costume helps them feel included. Plus, it makes a perfect outfit to see the upcoming 3rd installation of the Web.
Crawler's film series. Age Range- 5+

This eye-catching remote-controlled toy allows your child to experience first-hand what controlling adult drones feel like. The toy has three-speed options, 360° flips and rotation, and a headless mode where it can be controlled without worrying about directions. It also has an altitude mode so your child can have it hover automatically in the air, and the propeller guards are rimmed with blue and green LED lights that display in three selectable patterns. Age Range- 6+

The explorer kit includes outdoor adventure essentials like a pair of 4×30 binoculars, a flashlight, and an accurate pocket-sized lensatic compass in a high-impact case. Also included are an insect net, a bug viewer jar, a magnifying glass and a storage bag. Age Range- 6+

This 35-piece take-apart toy car kit allows your child to practise auto-mechanics in a fun way, by dismantling and rebuilding the car. The kit also includes car parts, modification parts, tyres, electric drills, drills, and screws. Once assembled, the SUV toy car engine makes realistic sounds when started. Age Range- 4+
We are sorry that this post was not useful for you!
Let us improve this post!
Tell us how we can improve this post?